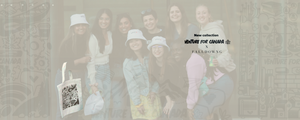 Unisex / Environmental Responsibility / Funding Entrepreneurship

If Canadian youth succeed, Canada succeeds.
We've curated responsibly sources clothing for young entrepreneurial Canadians, founders, entrepreneurs, creatives, and leaders. Each purchase supports Fellowship scholarships that break down barriers to entrepreneurial employment,

Our supplier follows environmental responsibility and stewardship so you can feel good about the earth, and your purchase's impact on young Canadian careers.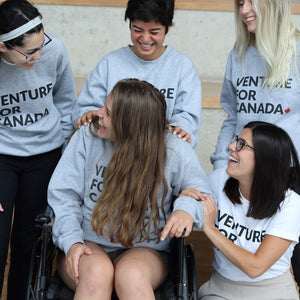 Your purchase breaks down barriers.
Instead of injecting Canada's entrepreneurial ecosystem with the energy, education, and diversity it needs to thrive, Canada's youth are unemployed in record numbers. Those in underserved and rural communities disproportionately so.

We're fundraising to create scholarships, so we can support more entrepreneurial careers for Canadian youth.
Scholarships for Fellowship
ALL ABOUT A NEW WAVE
---
Contact Information:  Venture for Canada's supplier is Kotn Inc.  To contact Venture for Canada please use this link. Sizing: Gender neutral sizing fits likes men's sizes. Once an item is...
The three capsule collections available for pre-order between February 15, 2021 and March 2021 are an ode to our brand: something classic, something bold, something thoughtful. Each line represent an...